Brevettato il design dell'Apple Store di Shanghai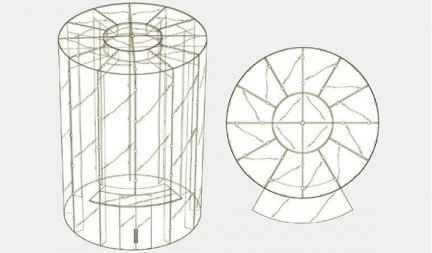 Società concorrenti siete avvisate: non tentate di replicare il cilindrico in vetro e acciaio dell'Apple Store di Shanghai. Quel design, progettato tra gli altri dallo stesso Steve Jobs, d'ora in avanti è tutelato da brevetto.
E' da tempo che Apple considera i propri negozi una creazione d'ingegno, alla stregua d'un iPhone o di un Mac; e non a caso, il primo brevetto a riguardo risale addirittura a due anni fa. Ora però, finisce sotto la tutela dello US Patent and Trademark Office anche la torre trasparente che protegge le scala dell'Apple Store di Shanghai, inaugurato a settembre 2010.
Tra gli inventori e gli architetti cui l'opera è accreditata, troviamo tra l'altro Benjamin Fay (Retail Real Estate and Development), Peter Bohlin, David Andreini e Karl Backus della Bohlin Cywinski Jackson, lo stesso studio che ha creato e disegnato gran parte degli store Apple, l'ex vice presidente senior per il Retail Operations Ronald Johnston e nientemeno che Steve Jobs in persona.
Via PatentlyApple