Due prodotti Apple candidati come "Gadget of the Year"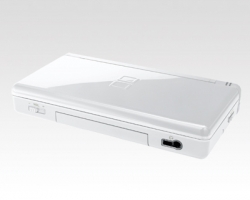 Come da tradizione il Time propone anche per il 2006 le sue candidature per il gadget dell'anno, ma saranno i lettori a votare. Vi segnalo che tra i candidati ci sono anche il MacBook Pro e l'orignale Nike+ iPod Sport Kit.
Ma la concorrenza è agguerrita, con il sorprendente Nintendo DS Lite che non a caso sta dominando ampiamente la classifica provvisoria. E poi ci sono il Logitech VX Revolution Mouse (sono mancino, desolato), la piccolissima Sanyo HD1 (sapevate che può creare filmati già in formato iPod?), il Logitech Wireless Dj Music System, il Garmin StreetPilot c550 e il Palm Treo 700w (non riesco ad accettare un Windows Mobile su un Treo, ma sono di parte).
Beh, un voto non fa mai male. E non necessariamente ad un prodotto Apple, questi sono tutti bei pezzi di tecnologia.