Apple e Natale 2009: introdotte sezioni natalizie su App Store e sul negozio online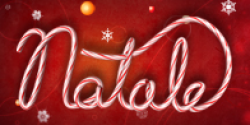 Con l'avvicinarsi del Natale, Apple ha introdotto nuove sezioni dedicate alla prossima ricorrenza festiva nei suoi negozi online.
L'ultima in ordine di apparizione, è la creazione di una sezione apposita sul proprio App Store (link diretto) che raggruppa diverse applicazioni per iPhone e iPod touch. Al momento sono disponibili due pagine con differenti tipologie di applicazioni che spaziano da giochini, applicazioni per la gestione delle liste regali, wallpaper, e-book.
La maggior parte delle applicazioni presenti nella sezione "Natale" di App Store è a pagamento, con prezzi compresi tra 1.59€ e 0.79€. Sono soltanto 3 le applicazioni gratuite elencate in questa sezione.
Nei giorni scorsi Apple ha anche introdotto una sezione dedicata agli acquisti natalizi sul proprio negozio online.
La "vetrina" natalizia dell'Apple Store raccoglie diversi prodotti, software e accessori per Mac, iPod e/o iPhone e li ragruppa in un'unica pagina per facilitarne l'acquisto. Tra i diversi prodotti presenti in questa sezione si ritrovano ad esempio il nuovo Magic Mouse, Office 2008 per Mac, e alcuni giochi come The Sims 3 o Call of Duty 4: Modern Warfare.