And The Winner Is...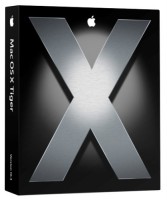 Oggi sono stati assegnati gli "Oscar" dell'informatica e, come si poteva facilmente prevedere, Apple ha fatto incetta di premi.
A giudicare è stata la rivista PcWorld che da 22 anni a questa parte stila annualmente la classifica dei migliori 100 prodotti in commercio.
Questi i risultati per quanto riguarda l'azienda di Cupertino...

MacOs Tiger è stato eletto miglior sistema operativo.
itunes miglior media player.
Mac mini miglor computer compatto.
ipod photo miglior lettore mp3.
Filemaker 7 miglior database.
iTunes Music Store miglior negozio musicale online.
il premio di miglior prodotto dell'anno è andato a Firefox mentre, in ordine sparso, troviamo
riconoscimenti anche per Flickr, Skype, PalmOne, Wikipedia, Google e Zonealarm.