In arrivo Age of Empires III per Mac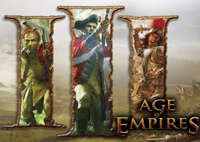 MacSoft ha presentato ieri Age of Empires III per Mac, una versione Universal del celebre gioco di strategia in tempo reale. Con grafiche tridimensionali accattivanti, e nuove modalità di gioco che dovrebbero far breccia sugli appassionati del genere, il gioco dovrebbe essere in vendita verso fine settembre, ma non è noto il prezzo.
Destineer, la produttrice di videogiochi attiva nel mondo Mac con l'acquisizione di MacSoft, crede molto in questo titolo, visto che Age of Empire II è stato uno dei suoi giochi più venduti in assoluto.