iTunes e Palm Pre: l'USB forum dà ragione ad Apple e chiede spiegazioni a Palm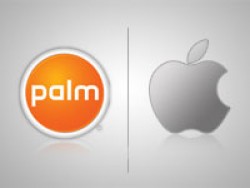 Una bella batosta quella che Palm ha ricevuto nei giorni scorsi dall'USB Implementers Forum, l'associazione che controlla l'utilizzo dello standard USB, per la questione riguardante la mancata sincronizzazione del Palm Pre attraverso iTunes di Apple.
Alla Palm Inc., hanno preso così seriamente la mancanza di sincronizzazione con iTunes che lo scorso luglio si sono rivolti all'USB-IF sostenendo che Apple facesse un utilizzo improprio del Vendor Id (codice identificativo del dispositivo USB), mirando alla possibilità di sottolineare un'infrazione e poterne giovare per il proprio Palm Pre.
In particolare viene contestato ad Apple di aver rilasciato aggiornamenti che impediscono il trasferimento di contenuti a dispositivi che non utilizzano un Vendor Id Apple, nella lettera:
When a USB device recognized by the host computer attempts to connect with iTunes, iTunes now checks the Vendor ID number [...] if the Vendor ID number is anything other than Apple's Vendor ID number, iTunes will limit access. [...] Palm will shortly issue an update of its WebOS operating system that uses Apple's Vendor ID number for the sole purpose of restoring Palm media sync functionality. [Traduzione: quando un dispositivo USB riconosciuto da un computer tenta di connettersi ad iTunes, iTunes ora controlla il Vendor ID [...] se il Vendor ID è diverso da un Vendor ID Apple, iTunes ne limiterà l'accesso. [...] Palm rilascerà presto un aggiornamento del proprio Web OS che sfrutterà il Vendor Id di Apple con il solo intento di ripristinare la funzione di sincronizzazione multimediale.]
Nei giorni scorsi è arrivata la risposta Tracy Donnel, executive director dell'USB-IF, e le cose non erano come quelle che ci si attendeva a Sunnyvale:


Palm's allegation (if true) does not establish that Apple is using its Vendor ID contrary to USB-IF's policies. [...] Palm may only use the single Vendor ID issued to Palm for Palm's usage….Usage of another company's Vendor ID is specifically precluded [Traduzione: quanto sostenuto da Palm (posto che sia vero) non conferma che Apple stia utilizzando il proprio Vendor ID non rispettando le policy dell'USB-IF. [...] Palm può utilizzare unicamente il Vendor ID rilasciato a Palm per l'utilizzo dei propri disposiviti... l'utilizzo di un Vendor ID di altre aziende è vietato]
Dichiarando l'intento di voler rilasciare un update del proprio WebOS nella lettera inviata, ora Palm dovrà risponderne direttamente all'associazione ("Please clarify Palm's intent and respond to this potential violation within seven days", è quanto richiesto dalla Donnel nella lettera di risposta).
A Sunnyvale stanno pensando a come rispondere in merito a questo aspetto, ha dichiarato Lynn Fox, portavoce di Palm.
[via BusinessWeek]