e l'arte si apre...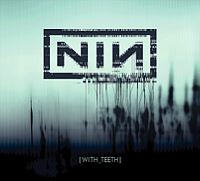 Bisogna proprio dirlo Trent Reznor ha fatto una delle cose più cool che un artista possa fare... il nuovo brano dei Nine Inch Nails, The Hand That Feeds, è scaricabile in formato GarageBand.
L'autore del brano ha incluso una nota nel file dove spiega di essere curioso di vedere come un suo brano possa essere modificato e incoraggia a farci di tutto, persino cambiare la sua voce in quella di una donna.
Non so voi, ma questa cosa mi rende molto felice, le persone allargano le proprie visioni e condividono con il resto del mondo le proprie scoperte, le proprie realizzazioni.
Condivido e apprezzo, il tenere tutto per se stessi non porta certo alla crescita collettiva e allo sviluppo di nuove idee.