I bonsai in una widget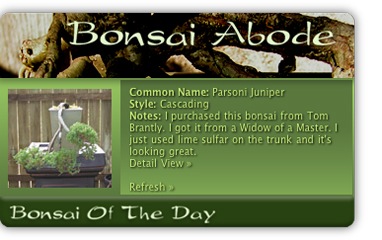 L'arte di coltivare alberi in miniatura, nata nel lontano Oriente, sta prendendo piede anche da noi con sempre maggior vigore. Gli appassionati di Bonsai sono in numero sempre crescente, e siamo sicuri che molti tra noi hanno il pollice verde (non solo per la Mela).
Bonsai of the Day è una widget che presenta una piccola immagine, con relativa descrizione in inglese o con la storia dell'alberello, tratta da Bonsai Abode. Cliccando la preview è possibile vedere nel browser l'immagine nelle sue dimensioni reali.